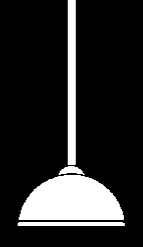 Offbeat Dimensions
*If the browser version runs slow, make sure you have enabled hardware acceleration on your browser, or play a desktop version.*
A short experimental game where you control a magnetic lamp and a telekinetic eye.

Controls:
Mouse + Left Click
WASD/Arrow Keys + Ctrl/Space
Made for two jams:
Asymmetrical Jam where the theme was "Two Alternate Dimensions". I also took on the optional challenge to make the game colorblind-friendly.

Brackeys Game Jam 2020.1 where the theme was "Holes".

Tools used:
Game Engine and Graphics: Construct 3
Music: Reaper
SFX: Audacity
| | |
| --- | --- |
| Status | Released |
| Platforms | Windows, macOS, Linux, HTML5 |
| Author | Jorava |
| Genre | Puzzle |
| Made with | Construct |
| Tags | 2D, asymmetrical, construct-3, Creepy, digital-toy, Experimental, Funny, jazz, Short, weird |
| Average session | A few minutes |
| Languages | English |
| Accessibility | Color-blind friendly, High-contrast |
Download
Comments
Log in with itch.io to leave a comment.
Very interesting game all together, I don't know Construct 3 so I won't worry too much about technical details.

The objective wasn't immediately clear, until I read the controls and pressed space, then it became kind of obvious. However past that point was just sheer luck, much like Blazing Sword Entertainment said, a more clear goal would be great, or even a subtle but easy to understand goal, there is a lot of ways to show a player they are advancing in the puzzle or doing well without a single word, just SFX. Speaking of which I loved the SFX aha, "homemade" impression SFX always win me over though :P

Above all else it was still enjoyable, although I wasn't able to complete it, I found the 5-10 mins playing around interesting and fun, and that's all a game really needs.

FYI I could pull things from 1 dimension to another as well, looks like a bug crept through the cracks.

Thank you for the detailed feedback! Glad you liked the SFX. Yeah, dragging things to another dimension was a bug.
I enjoyed it! Loved the sound FXs.
At first I was pretty lost as to what I was trying to achieve. Without a clear goal I ended up stacking boxes as high as I could and stumbled into the ending without really understanding how I won. While the mystery of what I was suppose to do was the core of my fun, I think some context would go along way. Something telling me a goal like a opening screen with "Destroy the ..." would help keep my interest without giving away the mystery. Then when I reached the end I would have a better sense of achievement.

Pros:
Interesting split focus, trying to keeping up with the top while not losing a box can be challenging.
Decent "toy box" trying to mix the elements on top let me feel pretty creative.
Cons:
Lack of a clear Goal.
No exit functionality after completing game.
All in all it was fun! Great job.

Wow, thank you for the detailed feedback! Glad you liked it. Adding a clear goal is a good suggestion.
Cool...does it have a final? All i managed to do is make checkerboard squares then i tied placing them in the fire but they keep fling off the screen! :))
Would be cool to have something made on the top part that you can use then on the bottom!:)
Thanks for the feedback! You shouldn't be able to (directly) drag items from the white area to the black one - if you can, that's a bug. The game does have an ending, it's pretty short, too. :)